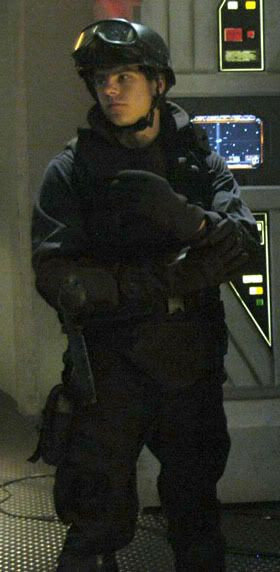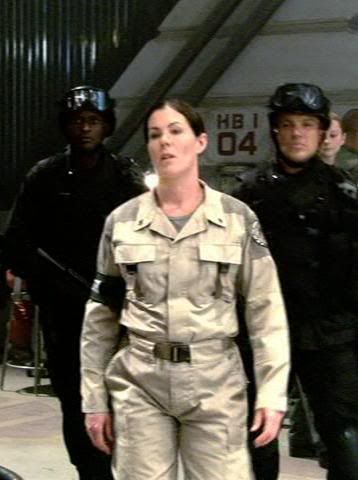 Colonial Marine in Standard Assault Gear
and NCO in Standard Khaki
The Colonial Marine Corps are the ground soldiers of the Twelve Colonies, a different branch of the military than the Colonial Fleet. As with the CF the CMC has a Reserve Component. Battlestar Galactica has about thirty of them left, although there are no snipers among them.
A Marine's duties include guarding the CIC and brig and assisting the Master-at-Arms. They have been used several times on Raptors for boarding parties. They are also responsible for repelling enemy boarding actions.
There are no more officers stationed on Galactica; when they are on missions, Fleet officers command the Marine units.
source: battlestarwiki.org