Season 1 - Litmus

Discussion Thread
Posted 10 April 2007 - 12:29 PM
Discuss the Episode - Litmus here.

---
Posted 10 April 2009 - 09:56 PM
I loved this episode. It has one of my favorite quotes from Adama, "I'm a soft touch." I think it is funny because in one sense he can be a softy but for the most part, he really isn't. The Sgt. heading up the investigation was brutal. I loved her. It was a shame her character was not reoccuring. This episode I believe was also directed by EJO and was one of the better episodes of season one.

I think the one thing that made this one stand out was its fervor for the human struggle that was going on against the Cylons as well as the struggle for displine within the chain of command. It was vital for Adama to maintain a certain standard that the Sgt. reminded him was starting to slip and could not be allowed given the recent events of having a Cylon on board blowing himself up and 3 others.

I really think this episode proved that some rules had to be followed and others had to be abandoned because of the situation they were dealing with. The primary need was survival against an enemy that could not be readily identified.


---
Posted 20 January 2012 - 01:54 PM
I too loved this one. Good quotes abound in it but i especially enjoyed Adama laying into the chief at the end letting him know about the price he would have to pay for not being able to keep his fly zipped.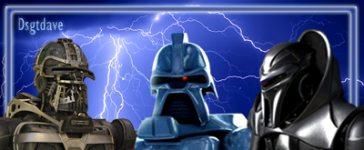 ---
Share this topic:
---
1 User(s) are reading this topic

0 members, 1 guests, 0 anonymous users