Jane Seymour - Serina

Discussion Thread
Posted 09 April 2007 - 02:26 AM
Discuss Serina (Jane Seymour) here.

---
Posted 09 April 2007 - 02:44 PM
Biography for
Jane Seymour (I)
Date of Birth
15 February 1951, Hayes, Hayes and Harlington, Middlesex, England, UK


Birth Name
Joyce Penelope Wilhelmina Frankenberg


Height
5' 4" (1.63 m)


Spouse
James Keach (15 May 1993 - present) 2 children
David Flynn (18 July 1981 - May 1992) (divorced) 2 children
Geoffrey Planer (1977 - 1978) (divorced)
Michael Attenborough (1971 - 1973) (divorced)


Trade Mark
Long hair



Trivia
Running neck and neck with Patty Duke for the title of "The Queen of TV Movies".

She appeared in the music video and sang in the choir on the song "Voices That Care."

Official Spokesperson for UNICEF

International Ambassador for Childhelp USA

Honorary Chairperson for City Hearts

Stepdaughter, Jennifer Flynn

Children with David Flynn: Katherine Flynn (b. 1981) and Sean Flynn (b. 1986). Twin boys, John Stacy Keach and Kristopher Steven Keach (b. 1995), with James Keach.

Was named an Officer of the Order of British Empire (OBE) by Britain's Queen Elizabeth II on New Year's Eve, 1999

Her twin sons were named Johnny and Kris after family friends Johnny Cash and Christopher Reeve.

Stepmother of Kalen Keach

Her daughter, Katherine Flynn, was Miss Golden Globe 2001. Katie also attends Columbia University.

Jane and her husband James Keach own a 14th-century manor house outside Bath, England called St. Catherine's Court. Cunard Lines offers a four-night stay at St. Catherine's as an add-on to their Queen Elizabeth 2 cruises. (They don't say if you'll actually meet Jane or James, though.)

Measurements: 35-24-36 (Source: Celebrity Sleuth magazine)

Oldest daughter of John Frankenberg and Mieke van Trigt. She has two younger sisters, named Sally and Anne Gould.

She is the daughter of a British obstetrician and his Dutch wife. Thanks to her mother, Miss Seymour is also able to speak Dutch very well, which she once briefly demonstrated in an interview with the Dutch television.

Her house was used for recording Radiohead's "OK Computer".

Sister-in-law of actor Stacy Keach

Daughter-in-law of actor Stacy Keach Sr.

Former daughter-in-law of Richard Attenborough and Sheila Sim

Her right eye is brown and her left eye is green.

Was one of two actresses to screen test for the role of Meggie Cleary in the epic mini-series, "The Thorn Birds" (1983) (mini). The other actress was Rachel Ward, who ended up winning the part because producers thought Jane wasn't "vulnerable" enough.

Her house was used for recording The Cure's "Wild Mood Swings".

Became a U.S. Citizen on February 11, 2005; wore a cream-colored suit to ceremony at the downtown Los Angeles Convention Center. She sat between more than a dozen U.S. military personnel who also received their citizenship.

Despite her "very English" public image and name, she has no ethnic English ancestry - her father is the son of Eastern European immigrants, and her mother is Dutch.

Her twin boys were born in 1995, on November 30th. She was 44 years, 9 months, and 15 days.

Christopher Reeve is the godfather of her son Kristopher

She and James Keach's longtime friendship with June Carter Cash and Johnny Cash led to the Cashes guest-starring on Seymour's television program "Dr. Quinn, Medicine Woman" (1993) and to Keach producing the Cash biopic Walk the Line (2005).

Also known to her Canadian fans as an accomplished portrait artist.

Godfather of her son John is Johnny Cash.

She turned down the role of Natalie Jastrow Henry in "War and Remembrance" (1988) (mini) three times before finally accepting it.

Had recently married her first husband, Michael Attenborough when she filmed Live and Let Die (1973). While filming it, she visited a psychic who predicted that she would be married three more times. Though the thought was a shock to her at the time, it proved to be eerily accurate.



Personal Quotes
"You have to count on living every single day in a way you believe will make you feel good about your life - so that if it were over tomorrow, you'd be content with yourself."

"I had ordered long legs, but they never arrived. My eyes are weird too, one is gray and the other is green. I have a crooked smile and my nose looks like a ski slope. No, I would not win a Miss contest." - about her looks.

After I had my first child, I stopped breastfeeding early because I had been told that there was a possibility that I might star in "The Thorn Birds" (1983) (mini), which I wanted more than life itself. I went to do the screen test and everything went great until we [Richard Chamberlain and I] did the love scene. I had stopped feeding for three weeks and unexpectedly my milk came in! I lifted myself up in my pink 1930s negligee, and it's a wet T-shirt contest! I looked up and it was just terrible. There was a big puddle of white milk all over his bare chest. I mean a puddle. This was a serious incident. His reaction was not good. You just say, "What can you do?"



Where Are They Now
(2006) Hostess of the infomercial for her "Natural Advantage" anti-aging system.

(2003) Release of her book, "Remarkable Changes: Turning Life's Challenges into Opportunities".



---
Posted 09 April 2007 - 02:54 PM
QUOTE
Frankenberg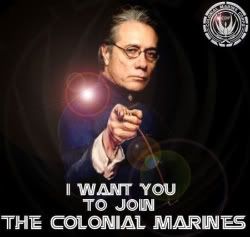 ---
Posted 31 January 2009 - 01:29 AM
shes still hot

---
Share this topic:
---
1 User(s) are reading this topic

0 members, 1 guests, 0 anonymous users