Lost Planet of the Gods Parts 1-2

Rate and Discussion Thread
Posted 09 April 2007 - 11:40 AM
Discuss Lost Planet of the Gods Parts 1-2 here.
---
Posted 18 April 2007 - 05:26 PM
Why is part 1 named part 1? There is really no connection to pt. II, it's more episodic like nuBSG, the cure for the pilots disease is found in pt. 1 the pieces of the puzzle and finding kobol arent until pt.II. The void is the only continuity. They could have named it the sickly void or something i dunno.

---
Posted 18 April 2007 - 09:24 PM
Maybe when it originally aired, it was done in 2 parts. 1 part one night, the 2nd part the following week.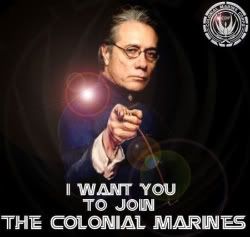 ---
Posted 15 March 2012 - 02:41 AM
Rate and discuss...

---
Share this topic:
---
1 User(s) are reading this topic

0 members, 1 guests, 0 anonymous users